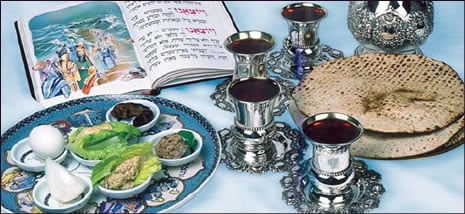 Over 1000 students and staff of the UK's universities celebrated Passover with Chabad on Campus.
Even though many of the universities were out of term, Chabad houses were swamped by students and staff that live on or close to Campus. Among these were a surprising number who were experiencing a Seder for the first time in their lives, both staff and students.
The Chabad on Campus Passover Sedarim varied in size. Chabad of Edinburgh's Seder at the Northumberland Hotel saw over 70, Chabad of South Ken's two Sedarim at the Imperial College Union saw over 200, Oxford Chabad's Sedarim saw 130 at the David Slager Jewish Student Centre and 50 enjoyed the Seder at Chabad of Cambridge.
The Chabad Rabbis were… Read More »